Pub med SAAB & Sigma Nu har vi två nya event inbokade som ni inte vill missa! Nämligen två pubar! Torsdagen den 1:a december kommer vi tillsammans med vår huvudsponsor SAAB hålla i en pub! Puben kommer äga rum i Kajsabaren där de 50 första studenterna kommer att...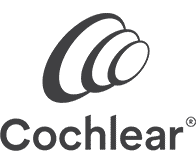 In September we welcome Cochlear, an international company with a large office in Mölnlycke, to the division. Cochlear is a global leader within implantable hearing-aid and has provided more than 600 000 units - more than any other company in the world-
Vad kommer jag kunna hitta här? Vi kommer göra det bästa för att förse företag som vill hitta studenter med rätt information och data för att skapa ett samarbete med så goda förutsättningar som möjligt. Men sidan är minst lika mycket till för oss studenter på...